November 2, 2018 at 3:04 pm
#7346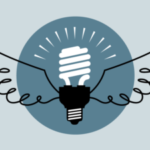 Theresa
Participant
Aspiring inventors and entrepreneurs need to focus on these tips to turn an idea into a product quickly:
—-Don't do every step of your product yourself e.g. manufacturing, marketing, funding etc. it can be overwhelming to try to take care of everything yourself.
—-Inventing a product requires a lot of initial investigation, patience, and resilience. Before you begin the process, make sure you have the time to dedicate to due-diligence research.
—-Once you've found your market and ensured that your legal path is clear, it's time to start bringing your idea to fruition by creating a prototype. At this point, you'll need to decide if you're going to have your product manufactured or licensed.
—-Pitch customers for your product even close family friends and colleagues.
—-Continually test your product