February 12, 2019 at 8:34 pm
#7476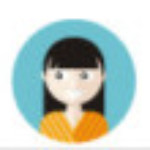 Veronica
Participant
A message to everyone.
Please do your homework when it comes to market research. There is a HUGE difference in market research and these invention marketing companies you see on t.v.
I suggest having an invention evaluation done as a simple, inexpensive first step, preferably using the PIES-XII Preliminary Innovation Evaluation System. The Innovation Institute is one organization that uses this system, and the fee is only $200 for the evaluation. It is a very thorough look at the pros and cons of your product and an excellent tool for planning further development and/or marketing strategies. It also can save you thousands of dollars and heartache if your product doesn't show any substantial commercial potential. With a positive evaluation in hand, you can then do your homework and decide the logical next step for your own unique situation. You certainly wouldn't want to spend many thousands of dollars on marketing research if your product receives a low score on the PIES-XII invention evaluation. Good Luck!!