February 12, 2019 at 8:37 pm
#7477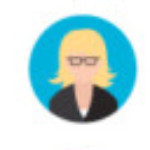 Maia
Participant
Hi, Adam. For $12,000 I would demand some results.
In this case, I would seek the advice from an Attorney. Do not give them any more funds and do not sign anything without your Attorney looking at it first. Any company that says it can make millions could be a scam.No Honest Company makes such Claims. Did you actually talk to the people that will be buying your product? Remember
family and Friends do not count. I was ripped off by these kinds of Companies, I hate to see it happen to Anyone else. Please contact an Attorney A.S.A.P!!