January 28, 2019 at 6:40 pm
#7450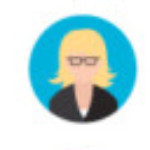 Maia
Participant
Interesting thought, Julian! I would say those inventions that do not solve a problem may become like a fad product. They will "buzz" for a while and then die out.
If a problem is solved then they will grip more and stick around longer?
If they solve a BIG problem they may stick around for a very long time and become legendary? So maybe try to find a problem solver as first choice?
Just thought of this concept. Makes sense to me I think.