February 12, 2019 at 8:32 pm
#7475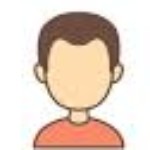 Julian
Participant
Hi, Adam. A similar thing happened to a friend of mine. He signed over his invention to a marketing company in exchange for a promise of $. But nothing ever happened. He didn't lose any money, but he lost time.
The internet provides us with the means of directly meeting our customers online. That goes for direct sales, as well as licensing your product etc.
I've been working on the idea of 'affinity marketing groups'; you team up with inventors in the same product category/industry and create an online presence as a group.
I'm learning and improvising. Hence there will be a number of changes in the near future.
It's time to think outside of the box. Team up with your peers. Create win-win opportunities using the internet. Create high-quality theme-based invention-marketing-selling communities with good people. Set up an affiliate program between members of your group, plus a link to other high-quality groups. Base the commissions on sales. I hope in this way, we can help ourselves in marketing our inventions.